Flamenco Tablao X 🗓
Posted On November 2, 2019
Flamenco Calgary Presents
Flamenco Tablao X
Join us for an intimate evening of Flamenco dance, music and song at Junction to celebrate the Christmas season. This performance will feature guest guitarist Nicolas Hernandez from Toronto.
Nicolas has over 30 years experience in playing the guitar. His CD "Buscando mi voz" won a Just Plain Folks Award for Best Flamenco Album in 2009. He has been the Music Director for the Esmeralda Enrique Spanish Dance Company in Toronto since 1996 and was a touring member of the Jesse Cook band for 16 years. His ability to create an intense fusion of flamenco with other world music, taking rhythms from all around the world has shaped his vision into what is now his newest creation "Rupakerias" which was released in September 2018. (check out the link below to see a video of Nicolas performing)
Prior to the show we encourage you to come and delight in a pre-show dinner at Junctions. At this event Junction will be featuring Spanish dishes and tapas such as Salmorejo Cordobés, Solomillo al Whiskey, Tortilla de patatas, gambas al ajillo and Torrija for dessert. The venue will open its doors at 5:30 pm in order to serve you.
Take advantage of our early bird prices and buy your tickets before midnight November 9th. Once you have purchased your tickets please contact the venue, as indicated below, to reserve your seating.
Artist line-up:
Featured guest:
Nicolas Hernandez – guitar
Salero Caló members:
Francesca Canalizo – dance
Maria Regnier – dance
Also guest artists:
Tosh Hayashi – guitar
Silvia Temis – song
Date: Saturday November 30th, 2019
Door open at 5:30 pm, Show start at 6:30 pm
Location: Junction Food, Stage; Bar 628 8th Ave SW
Tickets: $26 (until November 9th), $30 (after November 9th). plus processing fees) / $35 at the door
This is a children friendly performance. For ages up to 15 years old, contact us at info@flamencocaglary.com to request tickets. $13 (before November 9) and $16 (after November 9). Please note: due to liquor regulations, we appreciate your collaboration in making sure all children vacate the premises by 9:00 pm
Note: To reserve your seats please contact Junction at 587-354-6161 or info@junctionyyc.com or make a reservation via: https://tableagent.com/calgary/junction/
Check Nicolas in this video
https://www.youtube.com/watch?v=fTxsX1SFFGM
To purchase tickets please click on the box below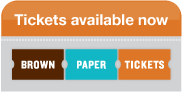 Scheduled
Flamenco related
About The Author
AnnetteLaMora